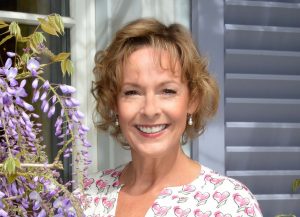 Karin A. Haemmerle leads you into a state of higher consciousness to connect you to your pure essence. Experience how you can expand into higher frequencies as their healing powers are working on you. She helps you by connecting to your higher self and that is how you can access the limitless abundance of the universal energy in all aspects of your life. Blockages start to dissolve in these higher frequencies. Imagine you are taking the right path that will lead you to the life you have always wanted.
Karin is looking forward to connect with you and your limitless self.
Please make sure that you are in a quiet, comfortable space where you can relax. Even though it is not necessary for the outcome, being in a state of meditation will intensify the process.
"Oh my goodness, my life has changed so amazingly and is phenomenal. I am amazed at the person my spirit brings out in me. I am so thankful, and every minute of every day it is wonderful to be living consciously…" 
"I have a whole new lifestyle, laugh a lot more and don't take the world so seriously as before, which makes it possible for me to look at everything much more positive."