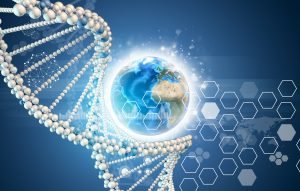 (PDT) TIMEZONE Converter
The 21-day group healing is a very intensive, effective and inwardly active meditation program for beginners and advanced self-healers, that are determined to build their life on a new healthy foundation. The group's aligned collective power and dynamic creates a potent higher consciousness, which intelligence can be used for effective and fast changes.
At the same time the group profits from Karin's expanded abilities to bundle those forces and elevate the frequency signatures of our spirits to a noticeable higher level. Everyone gets the opportunity to finally let go of the surfacing old programs, for example suffering causative patterns and belief systems and to coming closer with accelerated speed to a fulfilled better version of one's self.
"I would say I am a person with very high expectations and they were far exceeded. I would not have thought this would be possible in 21 days."
More about the 21 days
A group meditation healing takes place every day from 10:30 a.m. until 11:00 a.m. (PST). Everyone can tune in at this time in their space mentally.
Karin is connecting daily already before with the group and gains insight about what the group needs that day. On the basis of this check-up she then generates specific frequencies that will support everyone in their ability to self-healing and self-empowerment.
"Karin's group healings get continuously stronger and are a great gain with each experience. They are almost as powerful as single sessions!"
Karin leads you into deeper states of consciousness during the meditation and helps you to adjust your inner programs to success. The cooperation of your alignment into that higher consciousness and Karin's readjustment of your core frequencies, make it possible to change the course of your life into 360° of abundance.
 "…. When you expressed those words in your frequency, that we ALL come from this one source, I felt such increase of joy … this BEING ONE is indescribable. Honestly, it was like an orgasm of a cosmic nature."
You can download the meditation every day via a link. If it is not always possible for you to be present at the group healing every day, you can listen to them afterwards. The more you listen to them, whether consciously or in a quieter endless loop, the more you can absorb the new higher frequencies and speed up your changing process.
 "I am looking forward every day to our time together… I just enjoy it… and also learn more and more to create these states whenever I want… solutions evolve amazingly by themselves for me…"